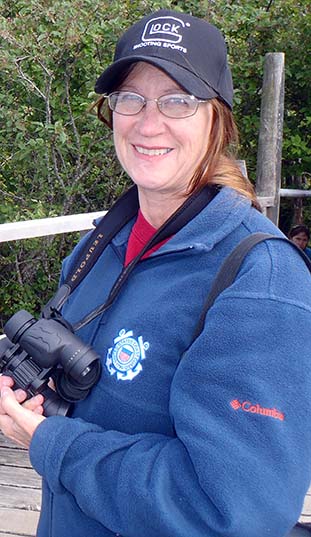 The diary project continues
Okay, I'll admit it. I'm still addicted to that diary! I have typed up entries from 1966, 1967 and 1968 ... and it has inspired me to write a book tentatively titled Stepping Forth: The Challenges of an American Girl Growing Up in the 60s.
Some entries are historically informative, such as my recording of Bobby Kennedy's shooting in June 1968. I comment on the Vietnam situation, when my older brother Jim was fighting in Indonesia.
There are very personal entries, most of which I will not share in this autobiography, yet they have given me a better perspective on the girl I once was and how it formed me into who I am today. And there are hysterically funny entries, as well as heart-warming memories involving friends and family members.
Right now I have no clue when I will finally begin to piece together this book. I have so many irons in the fire right now, the prime task being our move to the Washington state, which we hope will occur by the end of August. We are taking the steps necessary to get this done, even though all of the ducks are not yet in a row.
Meanwhile, I am coming to the final stages of producing two books from Earth Star in July: James Parsons' Into the Wild Blue and Beyond (UFO cases reviewed) and the revised reprint of Shirl Klein-Carsh's "best seller" (1993),Permutation, A True UFO Story, which I co-authored. Both projects have run concurrently and have been a bit painstaking ... particularly with all the moving and life changes that have gone in the past six months.
The Root Cellar Mystery, which I had hoped to get out in 2013, has been put on hold. I discovered in my diary some old "detective notes" that refer back to the events that inspired this young adult mystery, and I feel like I need to rework the story a little. Emma O'Brian, my artist friend in Port Angeles, Wash., has agreed to do some artwork including its cover. All of this takes time, and I'm not in any hurry. 2014 may be a more likely date for Root Cellar's publication.
In the meantime, I'm having fun! I can't wait to get into more of that diary. Every night, after watching the News with Doug, I close myself up in my little office and type away!
Check out Earth Star's catalog.
Interested in ebooks? Visit my ebooks page
---
---
BE SURE TO CHECK OUT my other blogs at starbeacon.blogspot.com and left2rite.wordpress.com
To place your order for Ann's autobiography, THROUGHOUT ALL TIME, click here.
E-mail Ann to leave a comment.
Ann Ulrich Miller


Create Your Badge