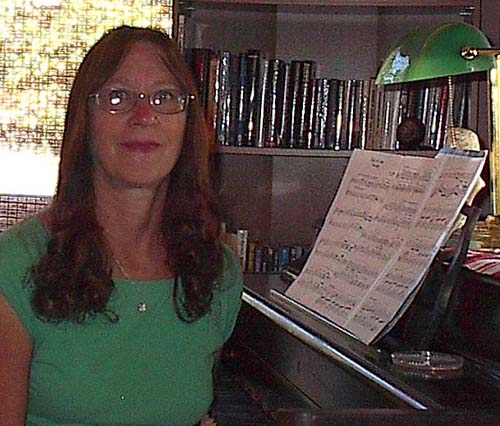 The holidays are here!
It seems like it was just summer. What happened?
We had an incredible November Moon this week... and much to my surprise (and delight), Amazon.com featured Night of the November Moon in its e-mail promo this week.
In June Sonata Summer was published. My memories and emotions from living in Aspen are embedded in that novel of romantic suspense, and like Rhea... I've been playing the piano a lot more lately. The book came out right when Doug and I took our trip to the Pacific Northwest. We had a wonderful time as always.
Earth Star's new book catalog is on line and in print with some new titles, including a couple of guest features: Barbara Buck's awesome new age novel, hymnandme, and Sharon R. Hunter's first romance novel, The Rancher's Wife. I read both of them and loved them. Just recently I discovered another exciting novelist, Aris Whittier, and I'm reading her first one, Fatal Embrace, and looking forward to reading her latest, Across Eternity.
My dog Ranger passed away on Sept. 22 this year. In February 2010 I had to give up my beloved dog due to Doug's allergies. I found the best home for him -- not far away -- and when Gary came by one Sunday morning in mid-September to tell me Ranger was dying, I went to see him. I was inspired to write a book about him. A Dog Named Ranger is the result, available both in print (with full-color photos) and as as ebook at Amazon.com. If you're an animal lover, you'll have to get it.
Next on the board is The Root Cellar Mystery. This novel for young teens is not part of my Annette Vetter series. Chris Nesbit and Wendy Young are two 14-year-olds who decide to be detectives during their summer in a small town in Iowa. It's based on some events I experienced as a child with my close neighborhood friends. Look for it to be out sometime in the spring.
In the meantime, have a marvelous Christmas, Hanukah, Solstice... or however you celebrate the oncoming of winter. Remember... books make splendid gifts. Check out Earth Star's catalog.
Interested in ebooks? Visit my ebooks page
---
---
BE SURE TO CHECK OUT my other blog at starbeacon.blogspot.com
To place your order for Ann's autobiography, THROUGHOUT ALL TIME, click here.
E-mail Ann to leave a comment.
Ann Ulrich Miller


Create Your Badge