A DOG NAMED RANGER (with color photos) -- Sometimes the clown, sometimes the comforter... Here is the true story of a very special canine and the human lives he touched that would never again be the same.. Available from Amazon.com as an ebook. PURCHASE FOR $3.99
---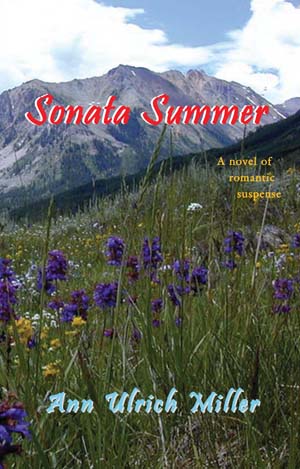 SONATA SUMMER, romantic suspense by Ann Ulrich Miller (June 2012), now available in eBook format from Amazon Kindle. Last summer in Aspen... Rhea fell in love with Parker Sherwin while on scholarship at the Aspen Music Festival. But her dreams were shattered one week before their wedding, when a forest fire claimed Parker's life. Unable to leave the one place she'd found happiness, Rhea remains in Aspen and struggles through the winter as a "local." Enrolled for her second summer at the Aspen Music School, Rhea meets Trey Michaels, an outfitter, but she insists on remaining faithful to Parker, whose spirit jogs at her side during her daily runs along the Rio Grande Trail. She doesn't dare tell anyone that she shares conversations with her unseen lover. PURCHASE for $5.00 from Amazon.com.
---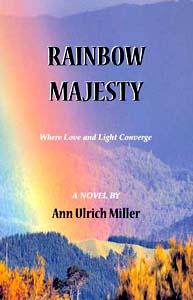 RAINBOW MAJESTY romantic suspense by Ann Ulrich Miller (June 2010), now available in eBook format from Amazon Kindle and Barnes and Noble's NOOK. Struck down by her fiance's death in Iraq, and now the loss of her long-suffering mother, a young woman searches for the meaning of life. Hoping to seek answers to her father's death 22 years prior, Juniper Sutton leaves Kansas for the Rocky Mountains. Converted from a hunting resort, the Rainbow Majestic Lodge now caters to light workers and Juniper agrees to manage the lodge's new gift shop for her Aunt Rosalee. Two men employed by her aunt capture her heart while she is thrust into a new way of thinking and encounters extraordinary people and ideas. Gena Sutton Howard, Juniper's first cousin, sets herself up from the beginning to challenge Juniper every step of the way. However, Gena's psychic ability uncovers something she'd rather not know about the young woman from Kansas, and the lodge's dark secrets begin to spill out -- even to the point of murder. PURCHASE for $4.00 from Amazon.com.
---
PERMUTATION, A TRUE UFO STORY
co-authored with Shirle Klein-Carsh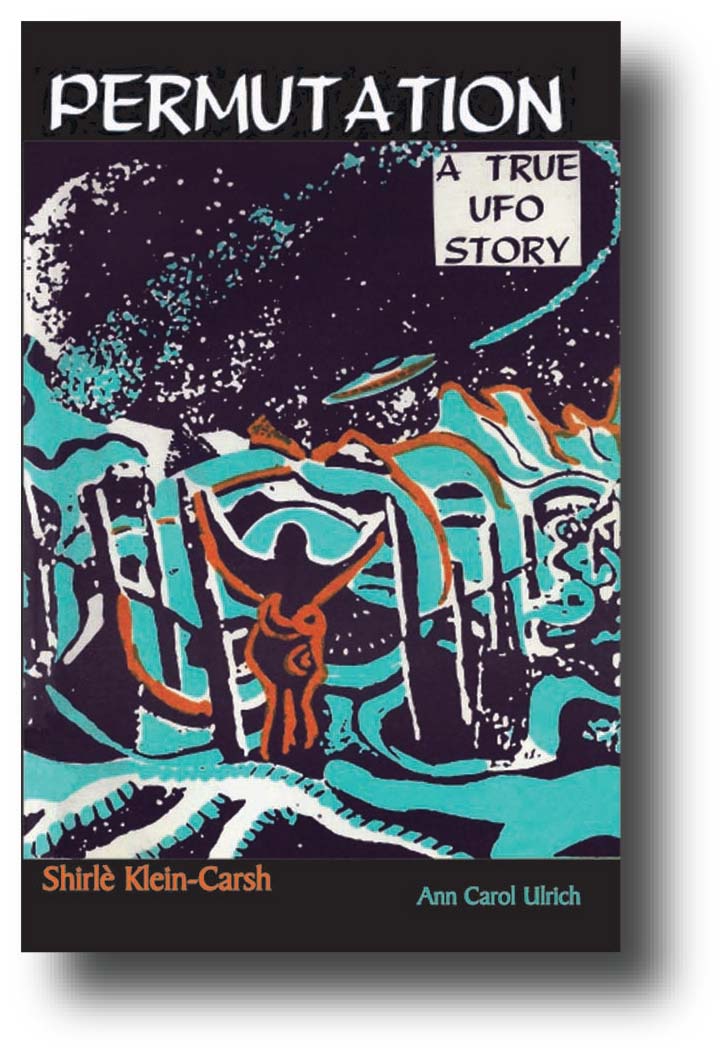 For two years Shirle Klein was in contact with her alien friend. Before Frank left, he gave her physical proof - something few contactees can claim. This is the unusual and intriguing true story of Shirle Klein-Carsh, Canadian surrealist artist and ufologist, whose internationally recognized paintings have been shown throughout the world. Unlike many others who claim contact with extraterrestrials, Shirle deeply cares about hunanity, and her love for the Creator is so great that the aliens entrusted her with an important assignment to be fulfilled in the coming of the New Age.
PURCHASE for $9.95 from Amazon.com
or at
Earth Star's Mini Mall
---
THE SPACE TRILOGY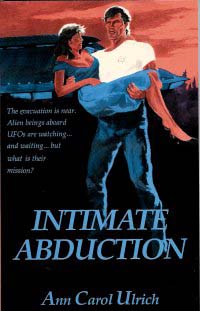 First novel in The Space Trilogy, INTIMATE ABDUCTION is the story of Johanna Dobbs, former concert pianist, who only knows that the handsome dark-haired man sitting beside her at the ballet is attractive and alluring with his penetrating blue eyes and strange accent. What she doesn't know is that he is about to abduct her during the intermission, an event that -- though wiped from her memory -- will change her life forever. PURCHASE for $4.00 from Amazon.com.


In the sequel, RETURN TO TERRA, Johanna and Serassan return to Earth on a highly secretive mission to save mankind... but will they be able to stop the major catastrophe that has already begun? Johanna's brother, Manley Dobbs, has quit his job and moved to a new town, where he has started a UFO Contact Center. Through his nonprofit shelter for contactees and abductees, he meets Dorothy Myers, fresh from a frightening experience she has had on Interstate 80, and where the exotic and intriguing Kapri walks in off the street and captures his heart. PURCHASE FOR $4.00 from Amazon.com.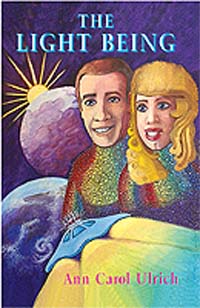 The Light Being -- In the final segment of The Space Trilogy, a generation has passed since Johanna and Serassan returned to Earth. On Karos, after 18 years of preparations and toil, the Galactic Center for the Performing Arts is about to open. But Johanna's and Serassan's 17-year-old daughter, Crystal, feeling the rebellious urges of adolescence, would rather go into space with the Estronian fleet. Back on Earth, Manley and Dorothy's 16-year-old son, Blake Dobbs, is not happy about his parents' sudden decision to move to the Four Corners. He meets the Light Being in what he considers to be a "lucid dream," but soon learns that "L.B." is for real when Earth enters the Photon Belt and the family gets stranded in the dark in the middle of Nebraska. Blake's mother, Dorothy, wakes up in a concentration camp while her husband, Manley, has managed to escape the helicopters and is stumbling around in a cornfield, lost in the seemingly endless night. The Dobbs children, meanwhile, are aboard a space shuttle, piloted by The Light Being, headed for the orbiting New Jerusalem, positioned nearby to assist Earth during its shift. His goal is to reunite with his Twin Soul... but first he must obtain a physical body. PURCHASE FOR $4.00 from Amazon.com.
---
Lost love returns, but obsession lurks in a haunted manor ... NIGHT OF THE NOVEMBER MOON (romantic suspense), a lucid dream and a synchronous assignment lead the young, recently widowed Winnie Grant to Pelton Manor, home of her lost love, Rob Pelton. Reunited by a chance encounter, the two rekindle the flames of their adolescent past. But the haunted manor hides a chilling secret of death and betrayal. PURCHASE FOR $6.00 from Amazon.com.
---
THROUGHOUT ALL TIME, A Cosmic Love Story, by Ann Ulrich Miller (her spiritual autobiography about the man who traveled 2,000 miles to meet her) and changed the course of her life. PURCHASE FOR $6.00 from Amazon.com.
---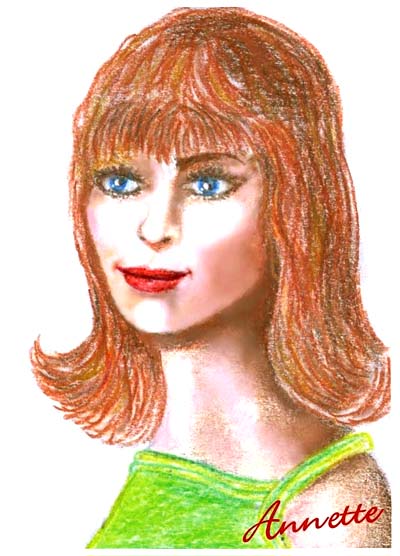 Annette Vetter ebooks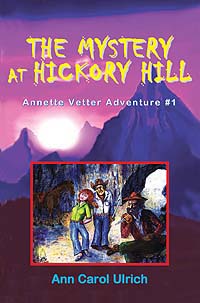 THE MYSTERY AT HICKORY HILL (Annette Vetter Adventure #1), by Ann Carol Ulrich. Annette and Penny vacation at a Colorado ranch in the Cochetopa Hills, only to get involved with an eccentric old mountain man, a kidnapped professor and danger on horseback. PURCHASE FOR $3.99 from Amazon.com.
---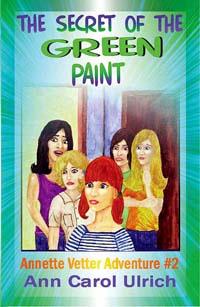 THE SECRET OF THE GREEN PAINT (Annette Vetter Adventure #2), by Ann Carol Ulrich. As Annette begins her sophomore year at Ravensville High, she meets a new friend in art class with plenty of problems, plus she's got her eye on that new boy who lives on the farm up the road. PURCHASE FOR $3.99 from Amazon.com.
---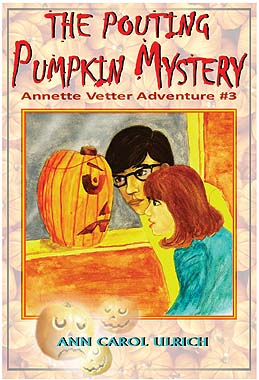 THE POUTING PUMPKIN MYSTERY (Annette Vetter Adventure #3), by Ann Carol Ulrich. It's Homecoming at Ravensville High and Annette is hoping Pete Randt will invite her to the big dance. A drug ring has invaded the community and wreaks havoc in the rural town. PURCHASE FOR $3.99 from Amazon.com.
---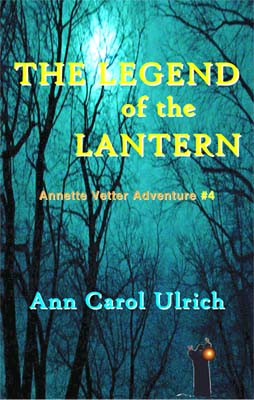 THE LEGEND OF THE LANTERN
(Annette Vetter Adventure #4), by Ann Carol Ulrich. Annette and Penny babysit on Thanksgiving weekend for the Randt kids, whose mom is having another baby. But the attic room they sleep in is haunted, and a freak winter storm causes lots of problems, along with the frightening "Man with the Lantern." PURCHASE FOR $3.99 from Amazon.com.
---
A ROCKY MOUNTAIN CHRISTMAS (short story) -- The heartwarming tale of a troubled young man's discovery of a deeper meaning of Christmas. PURCHASE FOR $2.99 from Amazon.com
---
THE CHRISTMAS LAMB (short story) -- A small boy goes on a mystical journey into Christmas past. PURCHASE FOR $ .99 from Amazon.com
---