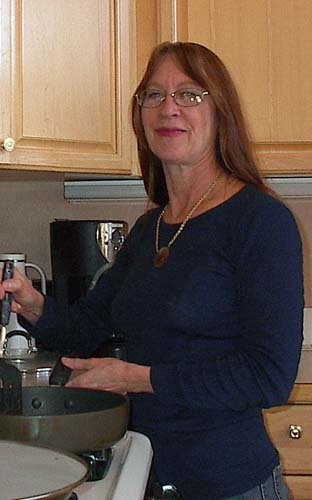 WELCOME to my page of literary works. Here you will find just about all of my written works, including books and stories published under the name Ann Carol Ulrich.
WHAT'S NEW? My new romantic suspense novel, Sonata Summer, is out and is also in ebook format. Just published is a tribute to my former dog companion, A Dog Named Ranger, also in ebook format. Order it from Amazon Kindle or by going to Earth Star's Web page.
To order one of my books, go to Earth Star's Catalog on Earth Star's Web site, or print out a mail-in ORDER FORM.
Throughout All Time is my spiritual autobiography about the man who traveled 2,000 miles to meet me and caused an unexpected disruption in what I thought was a stable life. Anyone in search of their soul mate needs to read this book.
"What an incredible story! I don't know how you survived all that stress. And at the same time baking bread and putting up fruits, growing vegetables and raising chickens. You must be the last of the breed of pioneer women who settled the country. I'm impressed by your strength."
-- Hannah Beaconsfield, author of Riding the Phoenix