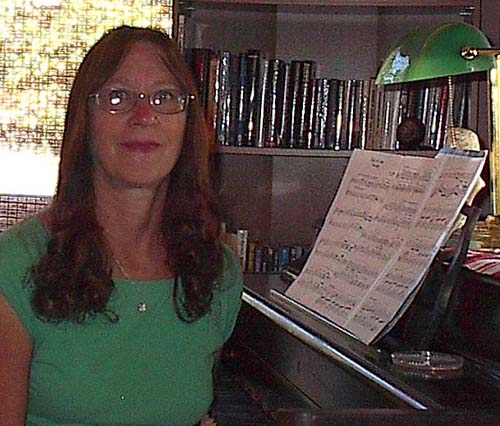 Sonata Summer is on the way!
Aspen, Colorado holds fond memories for me. In the late 70s and early 80s I lived and worked in the Aspen area with my first husband Jeff and our two little boys.
I wrote Sonata Summer when I attended the Aspen Writers Conference on full scholarship in 1982. Now with its publication coming up this June, a flood of memories has swallowed me. It has also inspired me to spend more quality time with my piano and let go of less important things.
The beauty of the mountains of Colorado is unsurpassed except for maybe the Olympic Peninsula of Washington state, which is where I hope to be heading soon with my partner Doug. (Anyone want to buy a house in Pagosa Springs? We have two for sale...)
Sonata Summer is about a piano student, Rhea Sinclair, who attends the Aspen Music Festival on scholarship, and during her time as a part-time volunteer for the Aspen Ranger District she meets Parker Sherwin, the wilderness ranger. They fall in love and he proposes to her with a wedding planned for the fall.
But one week before their big day, a rash of wildfires sweeps through western Colorado and Parker is killed. Devastated, Rhea's future dreams are shattered, but she is unable to leave the one place where she has found joy and meaning in her life. So she decides to stay in Aspen.
After struggling through the winter as a true "local," Rhea enrolls for her second summer of classes at the Music School, only now she must support herself with part-time, dead-end jobs. Moving away is not an option because Rhea cannot leave Parker, whose spirit (seen only by her) jogs at her side during her daily runs along the Rio Grande Trail. She doesn't dare tell anyone that she shares conversations with her deceased lover.
Then Rhea meets Trey Michaels, an outfitter, but he is too rough around the edges for her refined tastes. Although she insists on remaining faithful to Parker, she finds herself increasingly attracted to the "dirtbag cowboy" from Texas.
By letting go and discovering new meaning and purpose in her life -- when everything appears to be in a downward spiral -- Rhea learns that love can endure and that life is for the living. But will Parker let her go? Or is she destined to join him when she finds herself and Trey in a life-threatening adventure on the Colorado River?
Interested in ebooks? Visit my ebooks page
---
---
BE SURE TO CHECK OUT my other blog at starbeacon.blogspot.com
To place your order for Ann's autobiography, THROUGHOUT ALL TIME, click here.
E-mail Ann to leave a comment.
Ann Ulrich Miller


Create Your Badge